about
I'm a Filmmaker and Educator originally from Brooklyn, NY; however, California is currently where I Reside and work. In 2010, I graduated from SUNY Albany with a B.A. in Documentary Studies. I love documentaries; however, my passion has always been in narrative fiction filmmaking. I have a soft spot for coming-of-age stories, classic Rom-Coms and Naturalism. You'll see lots of influences from storytellers like Richard Linklater, Woody Allen, John Cassavetes, and Charles Burnett in my work.
After graduating, I got the opportunity to design digital media arts youth programming for major philanthropic organizations. I've spent the last 10+ years teaching/facilitating for The Harlem Children's Zone, the Fresh Air Fund and the YMCA of The central bay area. During my time with these organizations I trained under brilliant, progressive educators who work passionately to create transformative experiences for the communities they serve.
My purpose is to bridge these two disciplines together and provide opportunities, resources and love to young folks - primarily those in underserved communities.
currently, I'm pursuing my M.F.A in Film production as a George Lucas Scholar at the School of Cinematic Arts (University of Southern California).
Writer / Director
*Click the title to access the shooting script.
Writer / Director
*Click the title to access the shooting script.
Co-writer / Producer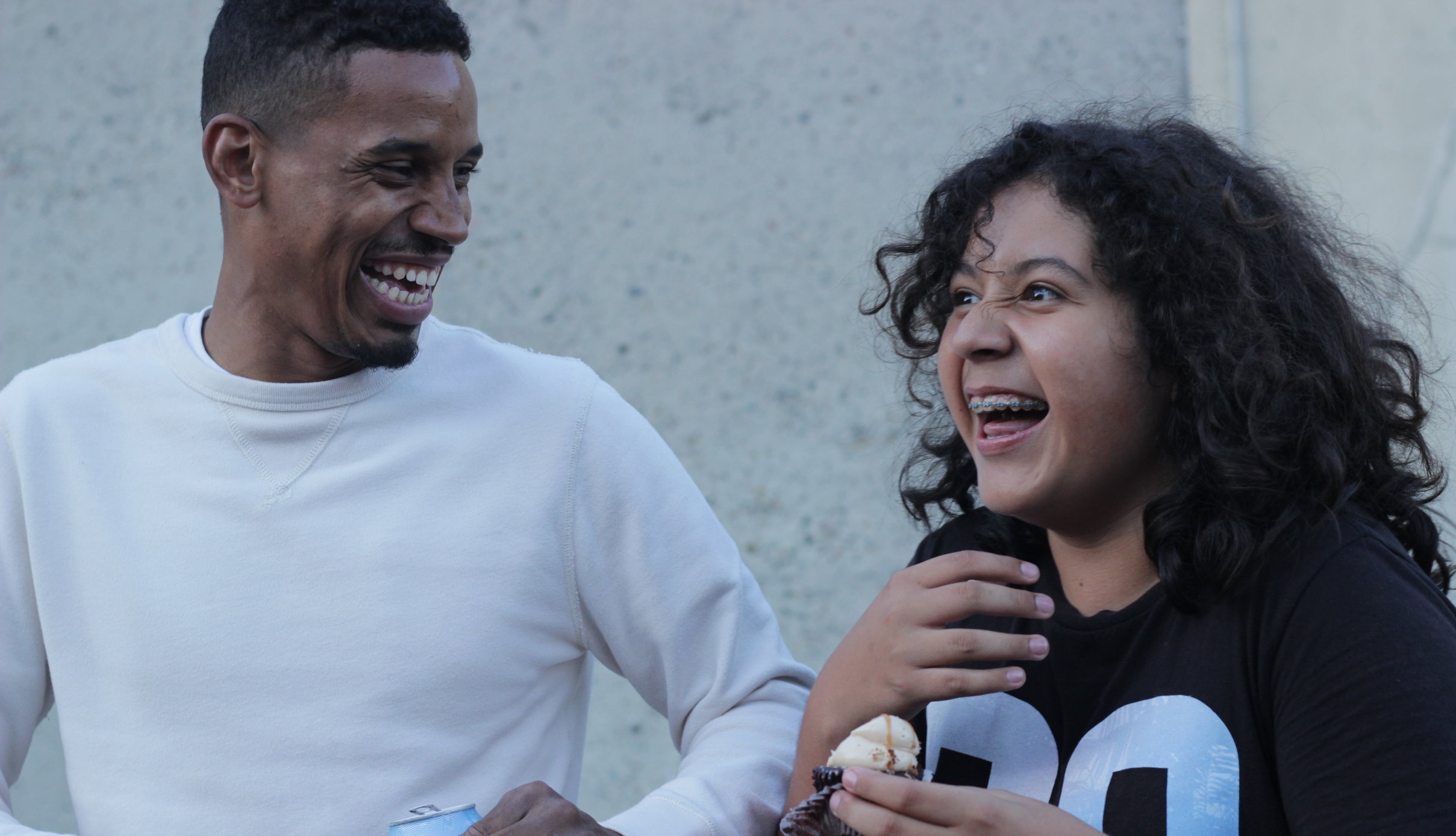 Student Work
As an educator I have planned over 300 weeks of art/media programming, and helped staff and students develop over 100 creative projects. I focused primarily on filmmaking, music production, graphic design, web design and photography. All of the work here was conceptualized and created by a young person/group of young people. Here are some examples:
Collaborations and Social Enterprise
Over the years, I've established and maintained relationships w/ storytellers and change makers from around the world. I work tirelessly to connect my young folks with established professionals, particularly those that work locally and share similar life experiences. I believe that this type of mentorship and on-the-job training is highly effective and serves as a pipeline to future opportunity and collaboration. Here are some recent projects:
Pamela Chavez & Emalyn Lopez
Pamela Chavez - Bay Area Animator/Illustrator - challenged five of my young folks to make an animated short. This was the first time that they had done anything like this! As a result of this project, Pamela hired one of the young people and a staff member to work on her PBS Latino funded short film, Caracol Cruzando
The Berkeley Community Fund
For the past three years, the Berkeley Community Fund has asked me to create videos that introduce their scholarship recipients. I hired young folks to manage, shoot and edit these projects.. This particular video was shot using a Sony A7sii (4K), Illustrated in Photoshop/Sketchbook Pro and edited on Adobe Premiere Pro.
Seven of my young folks worked with Red Bay Coffee to design and execute a social media marketing campaign for the brand's operations at the Berkeley Farmer's Markets. The result is a visually compelling Instagram campaign that focuses on Red Bay's mission and their target demographic.
We collaborated with UPLFTRS on a new t-shirt design focused on global community (in light of the upcoming 2016 summer olympics). The young folks conceptualized, designed, vectorized and created the promotional visuals for this project.